wATER DAMAGE RESTORATION should be handled by professionals - with over 10 years of experience Our technicians can get the job done right.
If you're dealing with water damage, you're not alone. Leaks are one of the most common incidents that happen on a daily basis, and they can cause a lot of destruction to your property. On average, approximately 10,000 gallons of water are wasted in residential areas due to leaks every day in America. 
Water leaks can damage your property and rot your infrastructure. They can also be dangerous, posing a serious risk to your family or employees. That's why it's so important to take care of water leaks as soon as they occur – and that's where we come in.
Water Resto USA offers professional water damage restoration services to help you get through water leak detection and repair. Our licensed and certified technicians are experts in dealing with any kind of water damage emergency. We'll work quickly and efficiently to solve your water damage problem, so you can get back to your life.
Water Damage Restoration Services at Your Doorstep!
Our team of technicians, plumbers, and restoration experts are well trained to deal with any kind of water damage emergency. We are experts in dealing with residential and commercials leaks -from a small to large scale. We have the latest equipment and technology to get the job done quickly and correctly, and we'll work with you every step of the way to make sure you're satisfied with the results. 
When your home or business suffers from water damage, it's important to take action quickly to minimize the damage and prevent further issues. Water damage can cause a number of problems, including mold growth, structural damage, and electrical system failures.
The first step is to stop the water source. This can be done by using a Wet/Dry Vacuum or by mopping up the area with absorbent materials. Once, all the water is removed, you need to dry the area completely. This can be done with fans, dehumidifiers, and open windows.
When the area is dry, you can start cleaning and disinfecting to prevent mold and mildew growth. You should also check for any water damage to your walls, floors, ceilings, and electrical systems. 
Water damage can be a major issue, but it doesn't have to be devastating. With quick action and the help of a professional water damage restoration company, you can get your home or business back to normal in no time.
How to Solve Your Water Damage Situation with One Easy Decision
Water damage can be a huge problem but Water Resto USA is the easy solution. Our certified technicians will quickly remove the water and begin the drying process. We're available 24 hours a day, 7 days a week to take care of your water damage problem, so don't hesitate to call us!
Our water damage remediation and reconstruction services consist of:
Water damage assessment
Water extraction
Dehumidifying affected areas, such as walls, carpet, padding and furniture
Cleaning and restoration of possessions that can't be replaced
Removing mold and mildew damage
Finding and repairing the source of leaking water
Reconstruction services and storm damage repair
Working  with your insurance company to make it as easy as possible for you.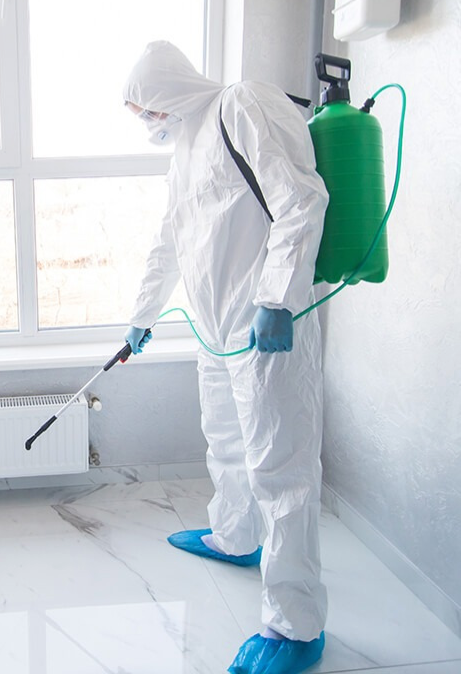 Most Common Water Damage Reasons
Leaking electrical appliances like dishwaters, fridges, or washing machines.
Burst pipes
Flood emergency
Sprinkler issues
Heater leakage
Clogged pipes or drains
Air Conditioning unit issues
Overflowing toilet or bathtub
Poor or no maintenance of plumbing structure
How Do We Restore your Water Damage Emergency?
We start with the inspection of the leak site
Using high-tech infrared cameras and moisture meters, we analyze the exact location of the leak.
The water extraction process is initiated with the help of industrial drying fans.
Dehumidification units are installed to dry the water completely.
Repair of the leak is performed.
The repairing process includes sanitizing and disinfection to avoid future collapse of the pipe.
The leak site is repaired to get back in perfect shape.
Water Damage and Insurance Issues? We Take All Major Insurances!
No Need to Worry!
Water damage can be a big problem, especially if it's not covered by insurance. But don't worry – we can help you solve your water damage issue with one easy solution. We're experts at water damage repair, and we'll work with your insurance company to make sure you get the coverage you deserve. We'll present the issue and negotiate on your behalf, so you can get the money you need to fix the damage.
Best Water Damage Restoration Services
For high-quality and professional water damage restoration services, we are available 24/7 for your residential and commercial water damage emergencies. Our licensed and certified professionals will help you fix all issues related to water damage.
We Provide Emergency Services
Water can cause serious damage to your home or business, and it can be extremely stressful trying to figure out how to fix the problem. Water Resto USA has the experience and knowledge to quickly solve your water damage problem. We will work with your insurance company to make sure that you get the best possible coverage for the repairs. Most importantly, we will save you time and money by doing the job right the first time. So if you're dealing with water damage, don't wait any longer to solve the problem. Contact Water Resto USA to get the help you need to get your home or business back to normal.
You can trust Water Resto USA to take the best care of all of your water damage cleanup and restoration needs!