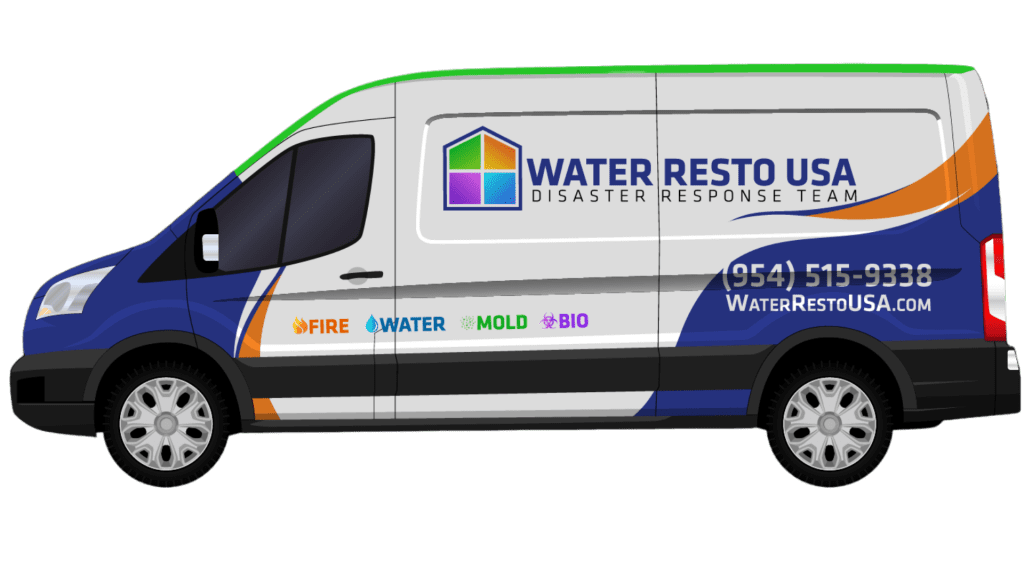 We're Here for You When You Need Us Most!
When you need help with your restoration needs, it is our job to serve. We have the knowledge and expertise on staff that can handle any size project from start-to finish.
If you're dealing with water damage, it's important to get professional help as soon as possible. Our team of experts will assess the severity of the damage and give you advice based on real data – not generalizations about restoring homes in similar situations. We'll also walk you through every step of the process, from beginning to end, and clean up any messes caused during the restoration.
Leaks are often the final effect of corrosion, where deterioration breaks down plumbing and building materials. Our team can detect where leaks are coming from through non-invasive methods and state-of-the-art equipment. Once we have located the water leak, we will reverse any damage the leak may have caused to your property. 
Water Resto USA is a trusted leader in emergency plumbing services. We have a team of experienced and certified professionals who are available 24/7 to respond to your call. We understand that plumbing emergencies can happen at any time, and we are here to help. Whether you have a clogged drain or a burst pipe, we will arrive quickly and get the job done right. With our years of experience, we can handle any plumbing emergency, big or small. Trust Water Resto USA for all of your emergency plumbing needs.
Water Resto USA provides a mold remediation service that removes mold from home or business. Mold can cause serious health problems, so it is important to remove it as soon as possible. Water Resto USA uses the latest technology to identify and remove mold, and they also offer advice on how to prevent it from returning. Our team of certified mold remediation professionals are ready to help. Armed with the latest technology, Water Resto USA is the best option for mold remediation. We guarantee that your home or business will be 100% mold-free. 
When your home or office has been damaged by fire, call us to help with the restoration process. We specialize in deep cleaning services, such as removing soot stains and smoke odors from walls and carpets. We understand how much your property means to you, and we will work diligently to restore it to its pre-fire state.